Chocolate & Caffeine instead of #ContentChat
It took a few minutes to figure out, but #contentchat was cancelled today. @martinlieberman and others led an impromptu discussion about chocolate and caffeine — a good way to add some energy to the tail-end of the day.
3:17 PM
@TheComicHunter @AnOrchidInBloom @LUCYrk78 Does it ever stop cheering for you? Must be really loud. #ContentChat

– Martin Lieberman (@martinlieberman) 3:06 PM
3:18 PM
@Marty_Marketing @rasmushallgren That is true. Tweeting does create some content even though it may or may not be useful. #contentchat

– Wayne Chan (@GTAmissions1) 3:13 PM
3:18 PM
@rasmushallgren True but you gotta remember that social media is content all the time. #socialmedia #contentchat

– Marty.B.Trent (@Marty_Marketing) 3:15 PM
3:19 PM
In 2015, ad agencies shifted spending 65% towards #contentmarketing in terms of their SEO strategy for algo updates #contentchat

– Marty.B.Trent (@Marty_Marketing) 3:17 PM
3:19 PM
@JoelRRenner I think it's more of a saturation thing more than anyting else. Devalues the message. @martinlieberman #contentchat #H2HChat

– Mr. S!D (@IAmMrSid) 3:20 PM
3:20 PM
Q1 Kit Kat or Nestle Crunch … Which is the better candy bar? #ContentChat

– Martin Lieberman (@martinlieberman) 3:21 PM
3:20 PM
rustyw
Nestle Crunch. The chocolate is much better. Now we're into some quality content!
3:23 PM
rustyw
Sorry. I should have intro'd myself. I'm Rusty Williams co-founder of @answerstage. Based just outside of Boston.
3:27 PM
Q2 Who makes a better chocolate, just in general: Hershey or Nestle? Or none of the above? #ContentChat

– Martin Lieberman (@martinlieberman) 3:27 PM
3:27 PM
rustyw
What is this #chocolatechat? Hershey hands down. Their special dark is better than all the other mainstream brands combined. Of course it's a bit like asking which is better Budweiser or Heineken. It's not that relevant when there are 1000s of better micro brews.
3:34 PM
rustyw
Have a handful of these and you'll see Nestle and Hershey can't even compare.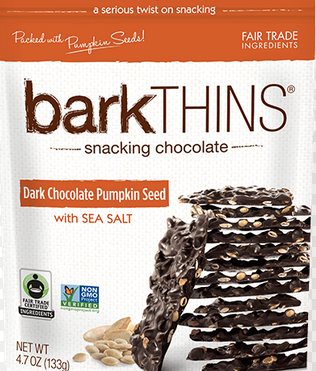 3:38 PM
Q3 Caffeine-free soda. What's the point? #ContentChat

– Martin Lieberman (@martinlieberman) 3:36 PM
3:38 PM
rustyw
Unlike 99% of the world, caffeine does nothing good for me. I like the taste of coffee so I drink decaf. I know, that's really weird. I drink Diet Coke from time to time (with caffeine) but don't seek or avoid based on caffeine content.
3:43 PM
@rustyw @answerstage Answer Stage looks cool. #ContentChat

– Josh McCormack (@joshmccormack) 3:41 PM
3:43 PM
rustyw
Thanks. We're just a few weeks out of the gate and still testing. I like participating in these Twitter chats to test some of the features. It's primarily designed for moderators to choose questions and featured guests to answer, but it can be used for this type of running commentary as well. It's nice that I don't have to stick to 140 characters in answers. If you follow the link to the "stage" you'll see it's organized in a stream that I've curated.
3:57 PM
@martinlieberman @rustyw Yes just cancelled for today! We will be back next week. Sorry guys! Thank you. #contentchat

– Lorrie Guerrieri (@LorrieGuerrieri) 3:56 PM
3:57 PM
rustyw
@LorrieGuerrieri Thanks. I joined late so I was just rambling on about chocolate without knowing the chat had been cancelled. It's been a fun topic anyway! See you next week.